Branson Group Trips, Reunions, Conventions and Meetings
Let our Groups Department coordinate your next group visit, reunion or convention.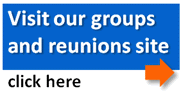 Groups of all kinds have been coming to Branson for decades! With its unsurpassed friendliness, stunning natural beauty, and an exciting assortment of fun things to see and do, Branson is the perfect choice for your group!
Branson Tourism Center's experienced and highly skilled Groups Department has developed an excellent relationship with the region's premier lodging properties, attractions, live entertainment venues, and both indoor and outdoor recreation providers to create affordable, unforgettable events.
We alert you to all possible discounts on show tickets, lodging, admissions to attractions, and much more. And because we deal in large volumes, we're able to find the best deals for you without charging service fees. That's right! We charge no service fees for any of our group services!
Call Branson Tourism Center's Groups Department today to receive a Proposal Package for your upcoming group visit. It takes about 15 minutes, costs nothing, there is no obligation to book, and Proposals are usually sent the same day you make your request! Our Groups Sales Managers work closely with Branson Travel Agency to get your group to Branson by air in the most efficient manner possible.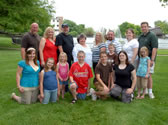 Branson is built for family fun! There are more exciting things to do in Branson than you can imagine! Theme parks, waterparks, go-carts, mini-golf, helicopter rides, laser-tag, ziplines, and even more! So many world-class shows, you're sure to find something to suit all tastes, and restaurants to please even the pickiest eaters in your family! There's lodging that ranges from economy to luxury, with hotels, motels, resorts, cabins, condos, and campgrounds galore. The museum offerings are diverse, including those filled with classic cars, dinosaurs, wacky collections of oddities from around the globe, and even a Titanic museum! Did we mention golf? We have courses with stunningly beautiful views where the natural topography has been incorporated into your game. Enjoy lake activities? The Branson area is home to three wonderful lakes, each with its own unique characteristics. It's a family reunion destination dream come true!
Branson is the ideal location for student travel of all types! Centrally located in the United States, Branson boasts all of the ingredients necessary for creating an exciting, successful, student-friendly experience. Young performers can showcase their talents for audiences on select Branson stages, and learning opportunities abound with specialized clinics and workshops. And make sure you build time into your itinerary just to have fun! Branson is loaded with theme parks, waterparks, interactive museums, mini-golf, and much more. You can soar along on a zipline in several areas of Branson, including a quick zip from the top of a 230-foot tower at Shepherd of the Hills! And the options for go-carting are incredible; traditional tracks, high rise tracks, and everything in-between! You'll find fabulous food and comfortable lodging, too; businesses in Branson are happy to accommodate young people! Your students will love Branson and you'll love working with Branson Tourism Center's Groups Department from start to finish; we do all the heaving lifting for you! Relax and look forward to the best time ever for your student group!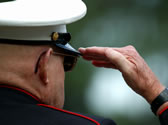 Branson, Missouri is America's Hometown for Military Reunions! And our Groups Department is the choice Military Reunion resource. On a daily basis, virtually every Branson business welcomes Veterans and active duty military with open arms and patriotic pride.
American flags adorn the city as a natural statement of the area's love of country. Dozens of events are held annually to celebrate and commemorate our nation's Veterans. In November of each year, thousands of Veterans and their families pour into Branson during the nationally recognized Veteran's Homecoming, a week-long celebration of the men and women from all branches of service, from peace time and war time, active duty and retired. Branson Tourism Center salutes veterans in several ways, including with our annual Purple Heart event that honors the bravest of the brave, and our support of other veterans events and activities throughout the year.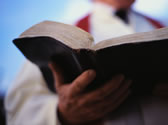 We know that faith-based groups carefully choose travel destinations. Branson's wholesome family atmosphere, and family-friendly entertainment and attractions have been a popular choice for church travel for many years. Some shows are tailor made for your church group, including Sight & Sound Theatre's presentation of Jonah. It features spectacular staging, immersive special effects, beautiful original music, and a story that will keep you on the edge of your seat. There are also thoughtful displays of faith like the Shrine of the Holy Spirit, found on the grounds of the Mansion Theatre. Most shows in Branson reflect strong family values, with many of them featuring Gospel and Patriotic music segments. And there are several theaters that host Sunday morning services for visitors and locals alike. Our Groups Department is happy to make arrangements for your church group to visit faith-based attractions in nearby destinations in conjunction with your Branson trip.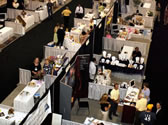 Branson now boasts more than 18,000 lodging rooms, and an impressive 220,000 sq. ft. Convention Center with expansive exhibit space and several meeting rooms. This flexible meeting space can accommodate up to 4,500 attendees and a wide variety of activities, from formal events to athletic competitions. The center is attached to a Hilton Hotel, and is located right across from the Branson Landing.
Branson Tourism Center's Groups Department works seamlessly with conference and convention planners, bank travel groups, affinity clubs, and professional meeting planners to create successful business conferences, convention services, reunions, and all kinds of group trips to Branson.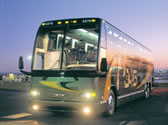 Is Branson, Missouri the best destination for motor coaches full of visitors? The growing list of accolades gives you the best answer to that question, including:
"Top Motorcoach Destination of the Decade" - Byways Magazine
"The Best All-Around City for Motor Coach Travel" - American Bus Association (ABA)
"Top 100 Event for See the World in Branson" - ABA
"Top 100 Event for Veterans Week"
Named in the "US Cities with the Best Value for Money Spent
Tour Operators love working with our experienced groups staff! One call is all it takes to organize your Branson trip from start to finish. Our Branson-based professionals are extremely experienced in all phases of the group travel industry. You will receive detailed, information-rich, itinerary packets for your group's trip. While your group is in Branson, you'll have access to a group professional from our staff around the clock if there is an emergency. Your drivers and escorts are treated with professional courtesy and respect, and many properties maintain a driver's lounge and offer special parking accommodations for oversized vehicles. Branson loves tour groups, big and small, and it shows in everything we do!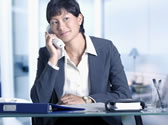 Travel Agents confidently choose Branson Tourism Center's Groups Department because we serve as their Branson experts! We handle every detail of your group's trip, from beginning to end. Entertainment, lodging, air travel, and transportation - we've got you covered! You can choose from a variety of pre-set packages, or we can customize a unique, affordable, one-of-a-kind trip just for your group with all-inclusive, net pricing. Our entire focus is delivering world-class, unparalleled customer service at every turn.
Branson named as "Top U.S. Destination for Bank Travel Clubs" by Bank Travel Magazine.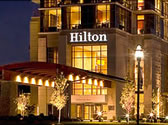 Financial institutions across the nation understand that developing affinity programs for their loyal customer base is a highly valued perk. Our skilled group travel professionals excel at organizing bank travel, delivering Branson's finest travel packages. We can handle every aspect of your bank travel club's trip, from planning to execution, including airline travel, dining and catering recommendations, car or motor coach lease, personal guides, and any other services you may need to make it the best trip possible. We're happy to create customized packages, especially suited to your tastes and budget, and specifically arranged for your club. And, because we handle business in large volumes, we're able to pass along discounts directly to you and your group. The trademark of our Branson-based team is dedicated and reliable customer service.